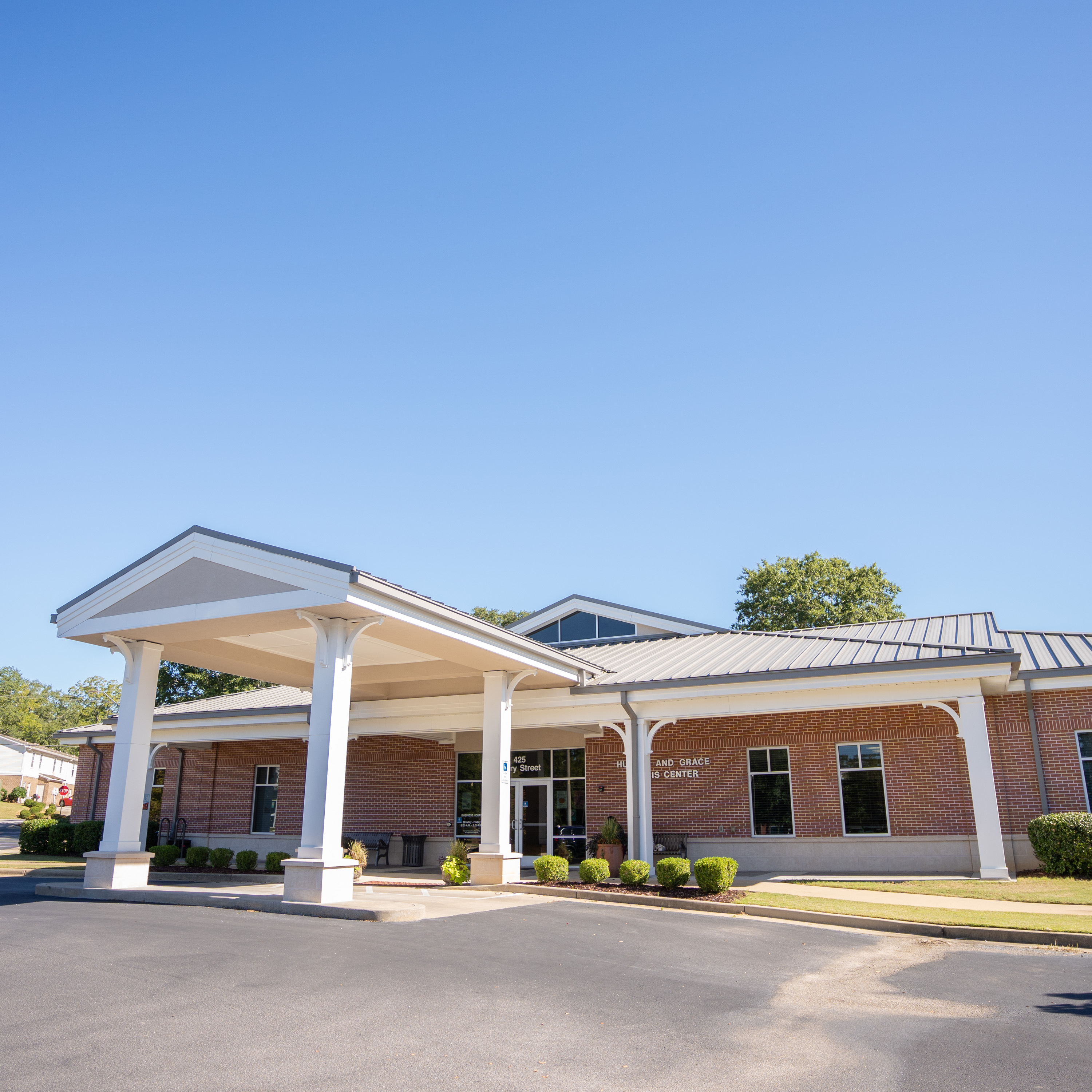 Harris Center
425 Perry St
M-F

8AM-5PM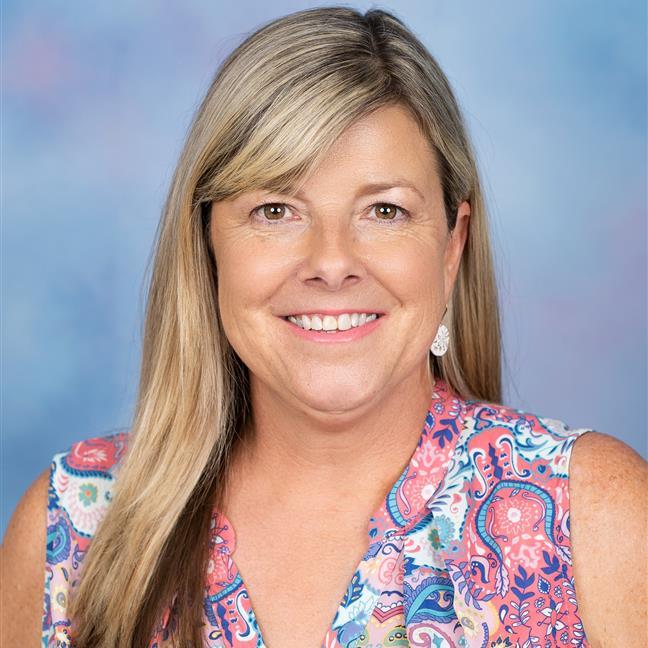 Ann Bergman
Public Relations Specialist
LeisureLink: The City of Auburn's Parks and Recreation Weekly Newsletter
November 27 - December 3, 2023
Auburn Community Orchestra presents 2023 Holiday Pops Concert Nov. 30
The Auburn Community Orchestra will perform its Holiday Pops concert at 7 p.m. on Thursday, Nov. 30, at Auburn United Methodist Church. Join the orchestra for a holiday celebration! Directed by Colin Cureton, the orchestra will provide Auburn residents and visitors an expertly rehearsed and enthusiastically prepared concert.
The program will include: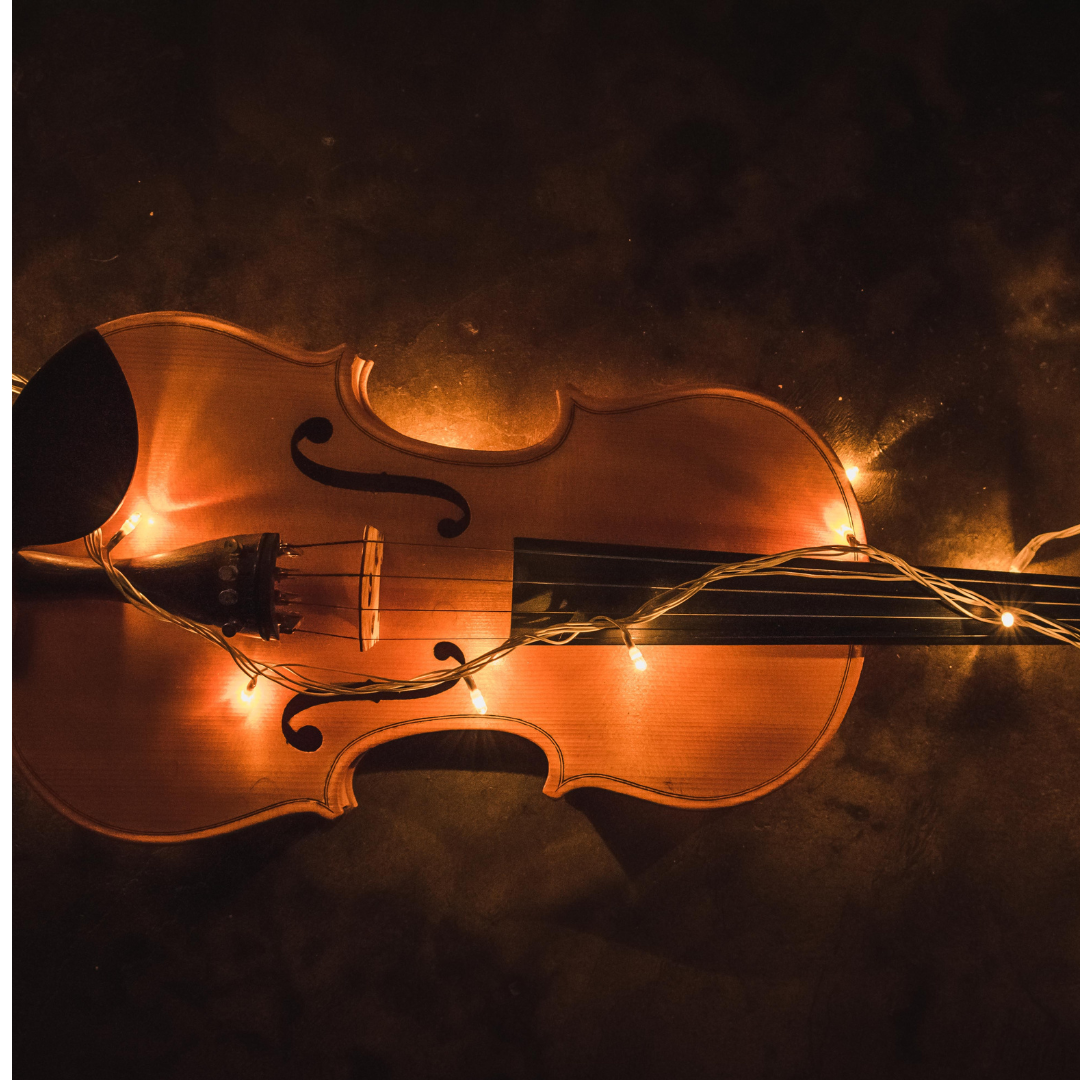 A Leroy Anderson suite, including
A Christmas Festival
Trumpeter's Lullaby
Bugler's Holiday
Jesus Loves Me
Carols of the Season
Christmas Classics
Sleigh Ride
Jingle Bells Forever
The Holiday Pops Concert is FREE, family-friendly and open to the public. To learn more about the Auburn Community Orchestra, visit auburnalabama.org/arts or follow the orchestra on Facebook @AuburnCommunityOrchestra.
Daddy Daughter Date Night tickets go on sale Mon., Dec. 4
The 34rd annual Daddy Daughter Date Night is quickly approaching. Daddy Daughter Date Night 2024 will be held at the new indoor facility at the City of Auburn Wire Road Soccer Complex .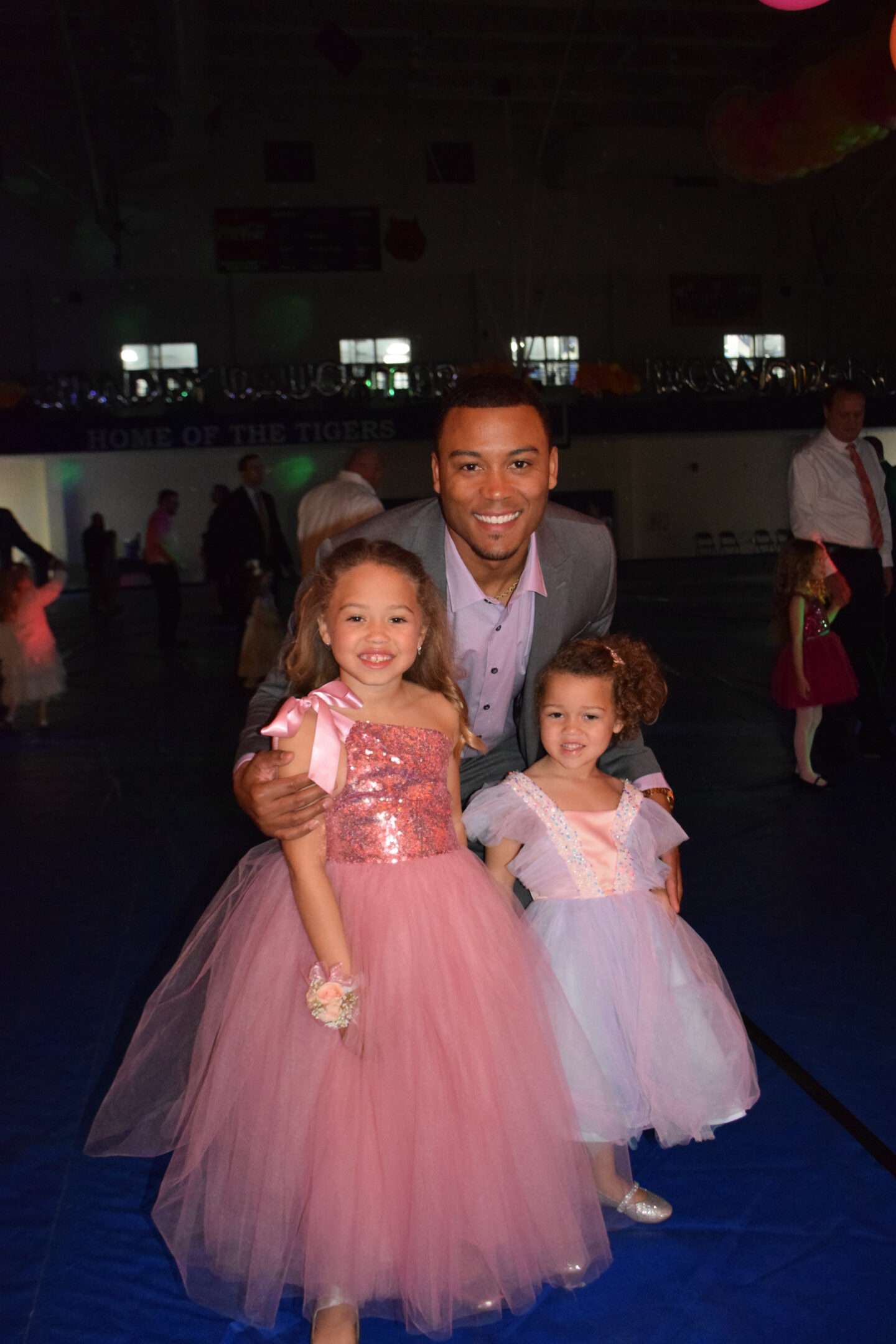 The DDDN 2024 nights are Friday, February 2nd and Saturday, February 3rd from 6:30-9pm each night. This year's theme is "Stay Wild" and will feature a green and gold jungle/safari theme. Come and dance the night away with your father figure! Enjoy food, music & dancing, have your photo taken, and visit with special guests.
Ticket holders are reminded that tickets are only valid for the night they were purchased. Tickets are non-transferable and cannot be resold or given to another family. All ticket sales for the event are final. Tickets go on sale on MyRec on Monday, December 5th at 8am. Please note with the switch to using MyRec customers must purchase a "father" ticket for each father figure attending, and a separate "daughter" ticket for each daughter attending. Tickets must be purchased for the SAME night for fathers and daughters. Customers will receive scannable codes in their email and must present these on their purchased night to enter the dance. Codes can be presented on your phone in the MyRec account or printed.
For more information contact Elizabeth Kaufman at 334-501-2939.
Registration begins Mon., Dec. 4 for the 12th Annual Polar Plunge
12th Annual Auburn Polar Plunge to support the Lee County Special Olympics will be held Saturday, January 20th at the City of Auburn's Samford Pool beginning at 9 a.m. The goal of the Auburn Polar Plunge is to raise financial support for the brave athletes of the Lee County Special Olympics. You can help with this great cause by registering to take the frigid plunge on at Samford Pool on the last Saturday in January. This year's theme is 2023 Trends, so dress in your favorite trend of 2023 and come ready to plunge!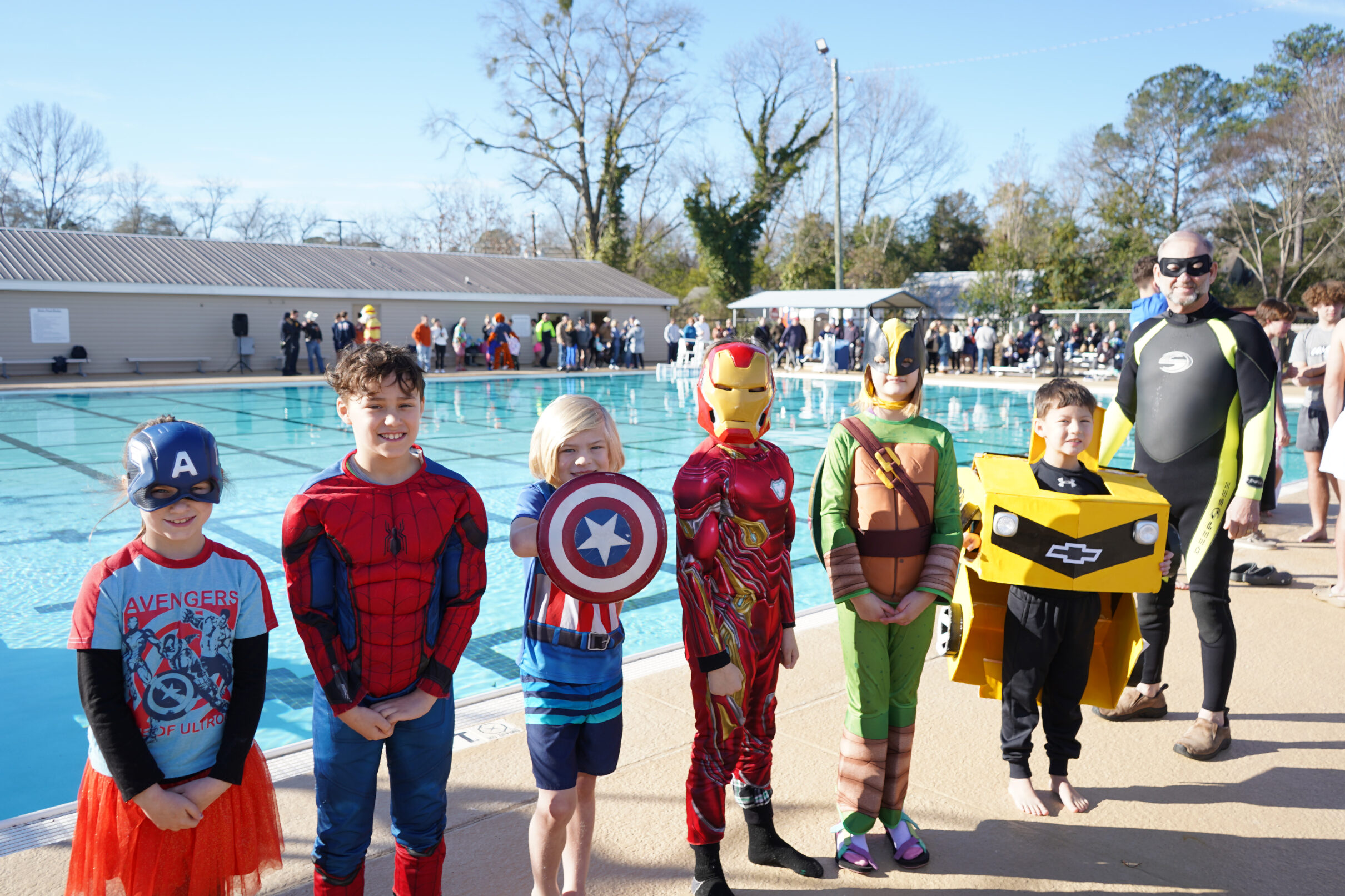 In 2032 over $15,000 was raised for Special Olympic Athletes. The goal in 2024 is to surpass last year's pledges. Once a participant registers, the goal is to get as many people as possible to "sponsor" the plunge. There will be prizes for people who raise the most money, as well as prizes for the winners of the costume contest. All participants are encouraged to dress in costume, jump in, and join in for a fun frigid day in support of a very worthy cause! To register online go to: www.auburnalabama.org/parks/register. Create a MyRec account and sign up. Bring your donations the day of the Plunge in check or cash format. Make checks payable to Lee County Special Olympics. Register by Wednesday, January 3rd, 2024 to guarantee a t-shirt!
2023-24 Auburn Parks and Recreation winter program registration continues
Registration has begun for the 2023-24 Winter Programs. Register today for senior programs, art classes, fitness classes, dance, music and more. To register and to see a list of all available programs visit auburnal.myrec to register. You can also see a list of all winter events and programs in the 2024 Winter Brochure online and in print at all the parks and recreation facilities, the Auburn Public Library and Auburn City Hall.
City Market vendor applications now available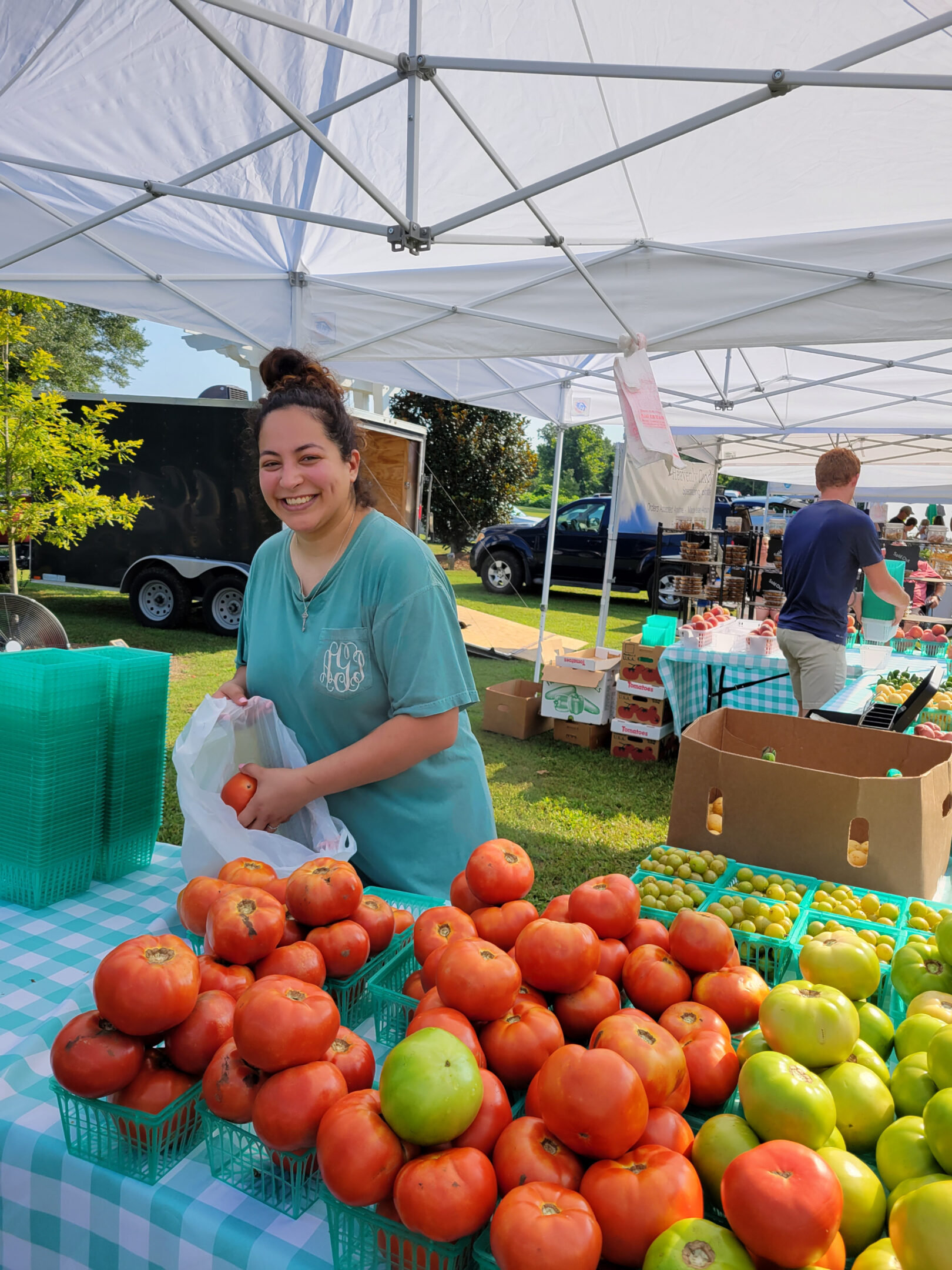 Are you a local grower or artisan wanting to share your products with those in the community? Apply to be a vendor at Auburn Parks and Recreations 2024 City Market! City Market vendor applications are now open. City Market will be held Saturdays from May 18th to August 31st at Town Creek Park, from 8 – 11am, with vendor set-up beginning at 7am.
Farmers, growers, and artists who are interested in participating in the City Market must fill out an online application or apply in person at the Harris Center (425 Perry Street).
For more information, link to vendor applications and City Market handbook please visit www.auburnalabama.org/citymarket or contact Sarah Cook, Market Manager, at scook@auburnalabama.org.
Letters to Santa Mailboxes now open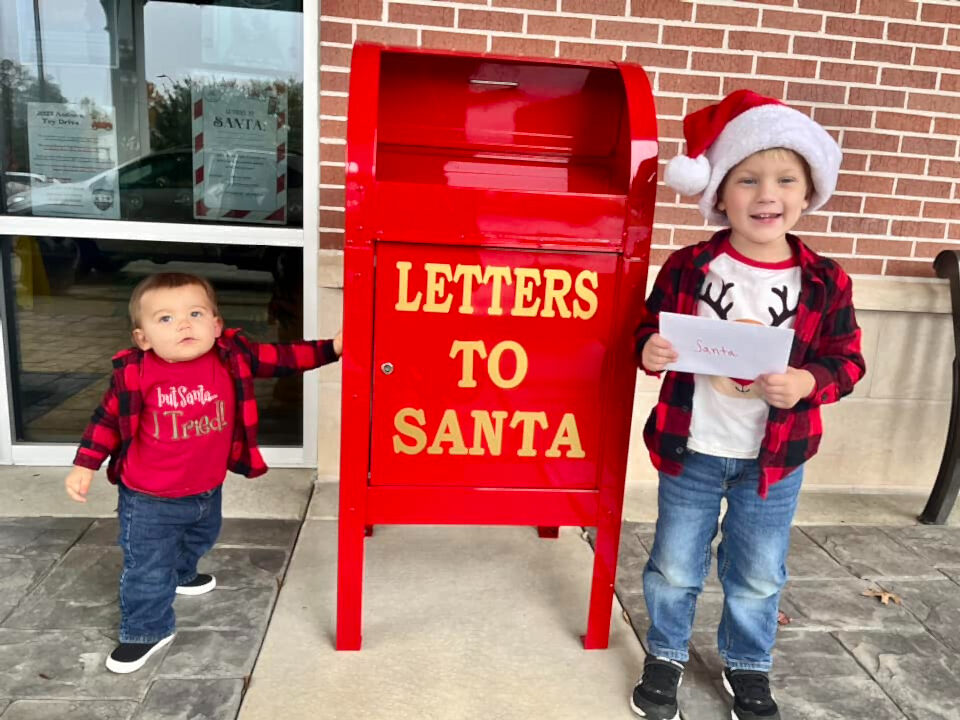 The Auburn Parks and Recreation Department is excited to offer the Letters to Santa program for another year! Children will have the opportunity to send letters to Santa at the North Pole beginning Monday, November 20th. Letters can be dropped in the special mailboxes located at the Harris Center (425 Perry Street) and at the Boykin Community Center (400 Boykin Street). Santa will reply with a letter mailed to your home. Please make sure to include the child's name and a return address. All letters to Santa must be dropped in the mailboxes by Thursday, December 14th to give Santa enough time to reply before Christmas. No postage necessary. This is a wonderful opportunity to create a magical moment with your child as they address their own letter to Santa himself!
For more information about the Letters to Santa program or Auburn Parks and Recreation, please visit our website at www.auburnalabama.org/parks or contact us at 334-501-2930.
Registration open for 2023 Jingle Jog & Santa Stroll Saturday, December 2
The 2023 Jingle Jog 5k and Santa Stroll Fun Run is Saturday, December 2 at Toomers Corner in Downtown Auburn! The Santa Fun Run, 1 mile, begins at 6:30 a.m. The Jingle Jog, 5k, will begin at 7 a.m. Last day of regular registration is Sunday, November 12 and is $25 which guarantees a t-shirt. Late Registration is from November 13-28, cost $30. Day of Registration for the stroll and race is Saturday, December 2 cost is $40. Visit MyRec to register.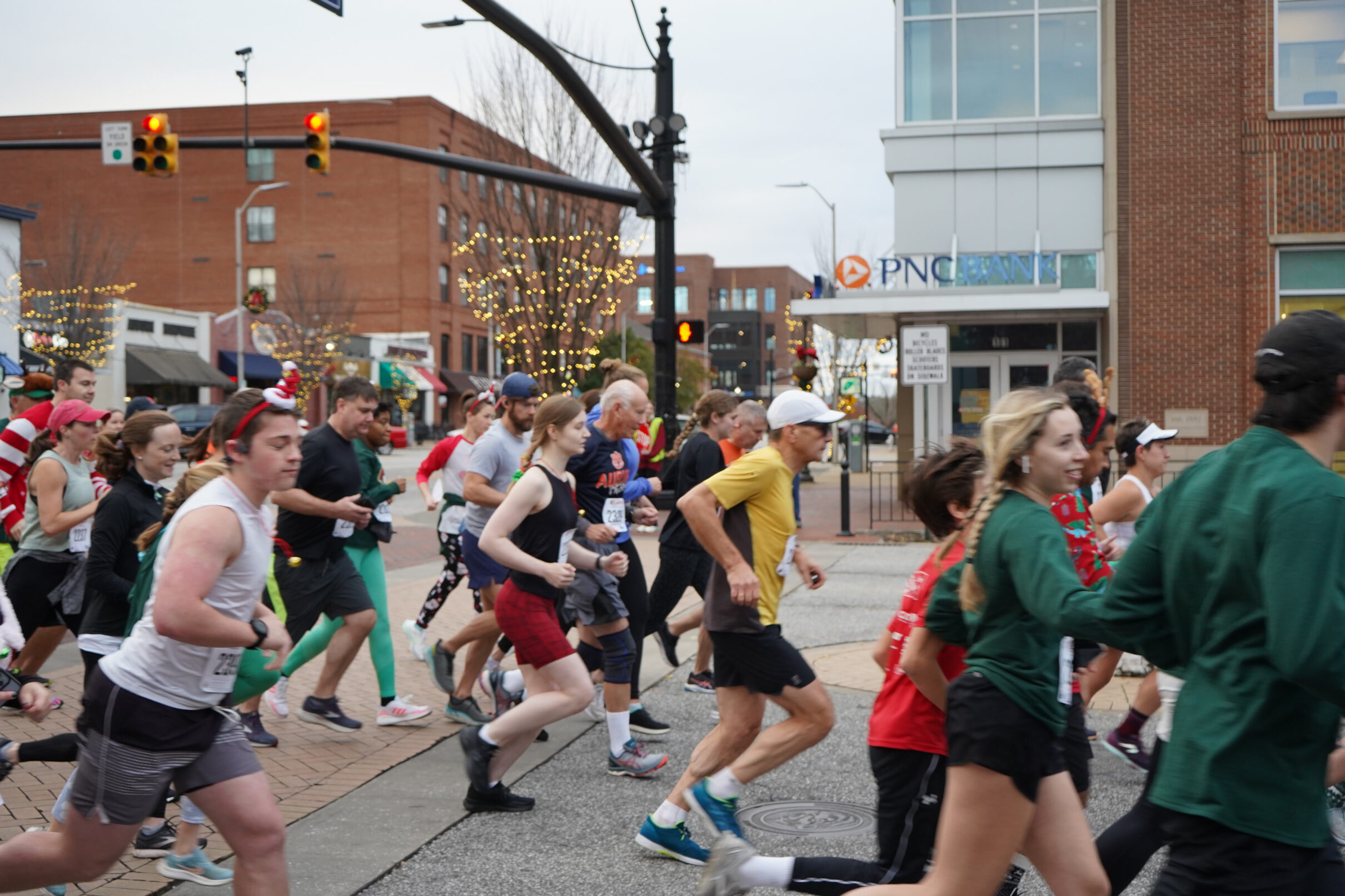 Auburn Area Community Theatre and The Kreher Preserve and Nature Center present Holiday Walk in the Woods Dec. 15 & 16
Auburn Area Community Theatre will partner with the Kreher Preserve and Nature Center for the upcoming festive spectacular, the 4th annual "Holiday Walk in the Woods. This event is set to enchant audiences of all ages on December 15 and 16.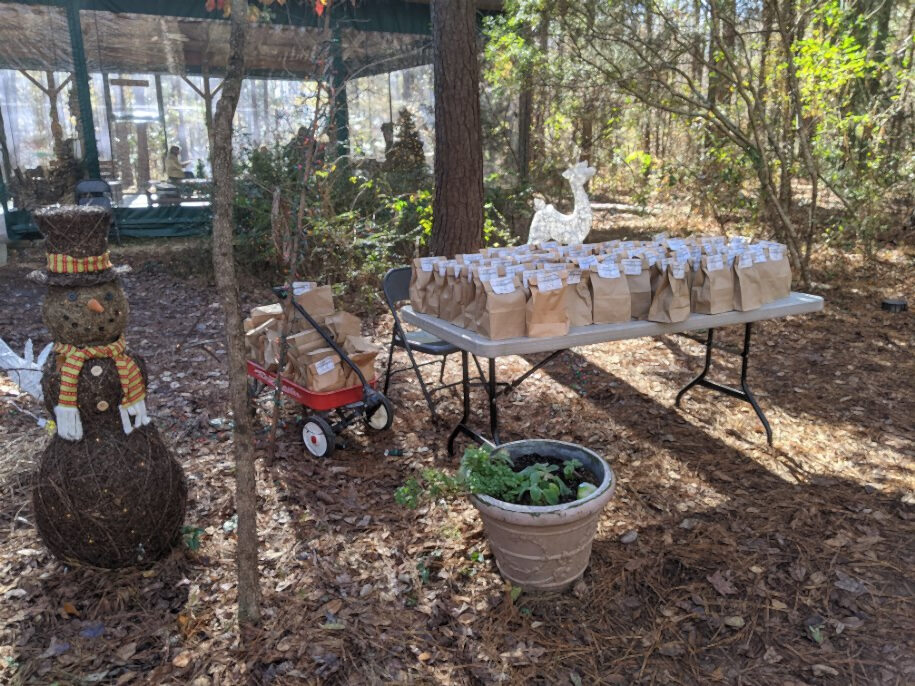 Step into a winter wonderland as AACT transforms the Kreher Preserve and Nature Center into a festive forest filled with holiday cheer. Holiday Walk in the Woods presentations are stationed along a decorated and lit path in the piney woods while small groups walk with a guide at staggered entry times. The tour is roughly an hour long. Participants can enjoy lights and decorations on the Kreher Preserve wooded trails. Enjoy performances by talented local artists including holiday music and possibly some snow. There will be a crating station the entire family can enjoy. Indulge in seasonal treats and beverages.
Each small group will have a maximum of 15 people unless an entire time slot is purchased. If the entire slot is purchased for your family and friends the group can have up to 20 people. Performance blocks are scheduled with start times for December 15 and 16 from 5-6:50 p.m. and December 16 from 10 -11:50 a.m. Tickets are on sale now and should be purchased in advance. Tickets are $7 each or $85 for an entire slot. For more information about this event or to purchase tickets, please visit www.auburnact.org.
Auburn Parks and Recreation accepting reservation request online
Auburn Parks and Recreation is now accepting facility and park reservation requests online. Those who wish to reserve a facility, athletic facility, or park pavilion can complete their application for request using their online account at auburnal.myrec.com.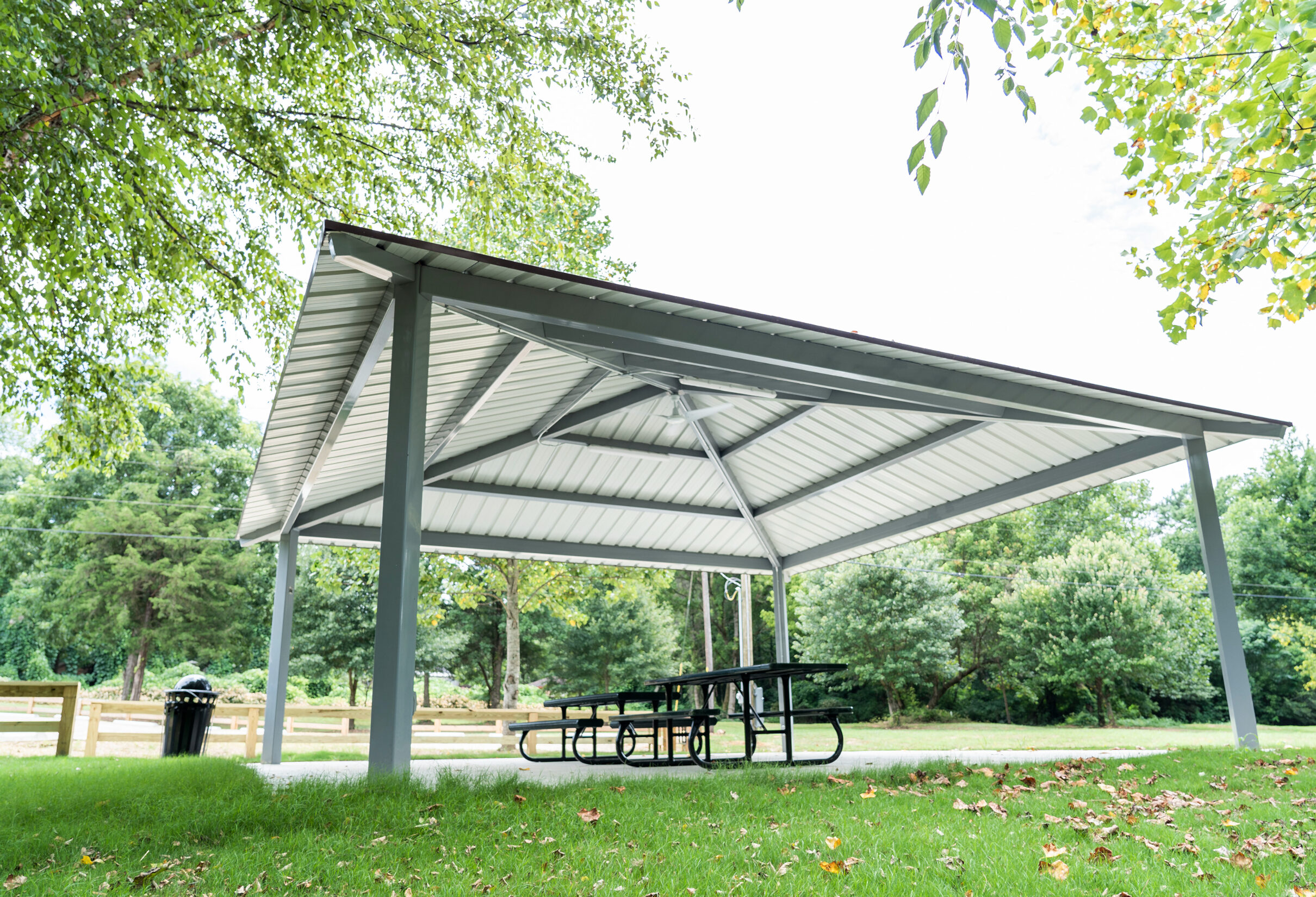 Please make all requests at least two weeks prior to the desired reservation date in order to leave time for the approval process. Requests must be reviewed and approved by the facility director and department director. Once approved, payments can be made online using a credit card or by cash or check in-person at the Harris Center.
Frank Brown Recreation Center Membership Card Required to play racquetball and free basketball
Auburn Parks and Recreation now requires membership cards for free play basketball and racquetball.
Free play basketball and racquetball at Frank Brown Recreation Center are open free of charge to citizens who live, work or attend school within the city limits of Auburn, AL and to non-citizens for a one-time $30.00 fee. A membership must be acquired for free play basketball and racquetball regardless of age. Replacement cards will cost $30.00 regardless of residency. The membership card is non-transferable and can only be used by the card holder. You must be at least 13 years of age to participate in free play basketball and 15 years of age to participate in racquetball. Children ages 13-18 must have a waiver signed by a parent/guardian at the time of application.
Memberships can be obtained at the Harris Center Mon. – Fri. 8 a.m. – 5 p.m. To view a membership application, including a list of acceptable proof of residency documents, visit auburnalabama.org/parks.
Frank Brown Recreation Center is open Mon. – Fri. 8 a.m. – 8 p.m. Sat. 8 a.m.-11 a.m. and Sun. 1-5 p.m. The Frank Brown Recreation Center is located at 235 Opelika Road. For more information call 334-501-2962.
Frank Brown Membership Application
Yarbrough Tennis Center Updates
Check out the Spring 2022 Auburn Parks and Recreation's Fall brochure for information about tennis clinics. Auburn Parks and Recreation offers tennis clinics for children and adults. For more information visit www.auburnalabma.org/parks to view the brochure online or contact Sarah Hill at shill@auburnalabama.org if you have additional questions.